The Giving Back Foundation 2014 Gala coverage by Lassi with Lavina - March 29, 2014
Source: Lassi with Lavina
March 29, 2014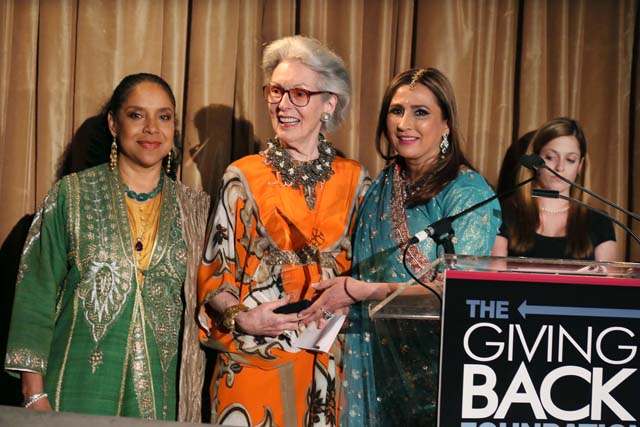 Phylicia Rashad, Barbara Tober & Meera Gandhi - (SnapsIndia)
Meera Gandhi: "It's the Oscar Party for Giving Back"

"It's the Oscar party for giving back," said Meera Gandhi, founder of the Giving Back Foundation at its inaugural gala at the Pierre in New York, and indeed it was a fun-raising and fund-raising event which brought together an eclectic crowd from the worlds of arts, design and business together in a warm, intimate evening.
The evening raised funds for several education and arts initiatives undertaken by the GB Foundation. Founded back in 2010, GBF has funded many non-profits internationally, addressing health and education of children, especially girls, and supporting the arts. Some of the organizations it funds include the Eleanor Roosevelt Leadership Center where it is supporting girls in the Leadership Program, and St. Michael's School for Girls in Delhi, where it has committed to providing all meals for the student body for the next five years. In New York it is funding college scholarships for immigrant children in partnership with Children's Hope India.
As Meera pointed out, "It's a shared journey. Each of us understands the importance of really taking people with us on the journey because honestly if you're successful and you're going somewhere to the top - it's really lonely at the top, so I really believe we can give our skills and our talents to make giving back very joyful."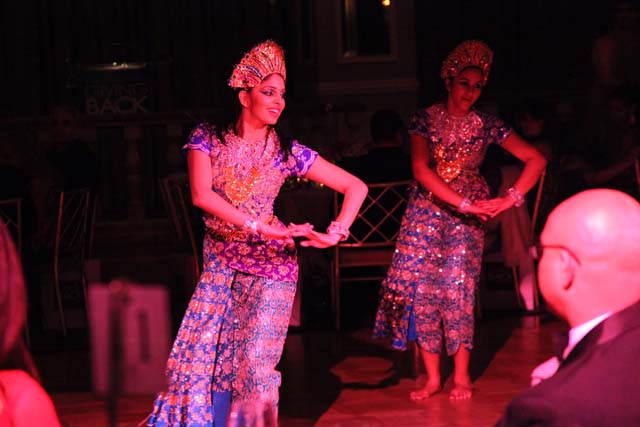 Dancers from Bina Menon's troupe - (Patrick McMullan)
 Creating A Happier Place
Barbara Tober, Museum of Arts and Design's Chairman Emerita was the honoree along with Nimesh Kampani, Chairman of the JM Financial Group. Phylicia Rashad, Tony award winning actress was the emcee for the evening. Cocktail and dinner followed by a live auction with DJ Logic and with singer Lara Anderson and a lively dance performance by Bina Menon's dance troupe from the Kalashri School in New Jersey.
A moving video about Giving Back Foundation showed the difference made in the lives of young people in different countries, and Reverend Timothy Shaw from St. Michael's School for Girls in Delhi spoke about the work being done to transform the lives of girls.
People certainly gave in different ways that night - from Phylicia Rashad giving generously of her time, noted artists and jewelers and designers donating their work for silent auction, and performers sharing their dance and music. From Hong Kong, David Harilela sent the song he wrote when his father passed away - 'Daddy, Daddy' for the Giving Back video. As Meera Gandhi said, "It's been that kind of journey. So I feel like we all can hopefully make this world a better - and a happier place."
Phylicia Rashad with Ajit Hutheesing who accepted the award on behalf of Nimesh Kampani (SnapsIndia)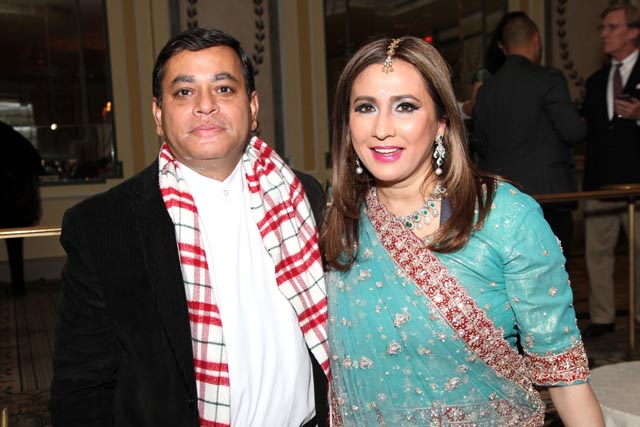 Rev. Timothy Shaw and Meera Gandhi - (Patrick McMullan)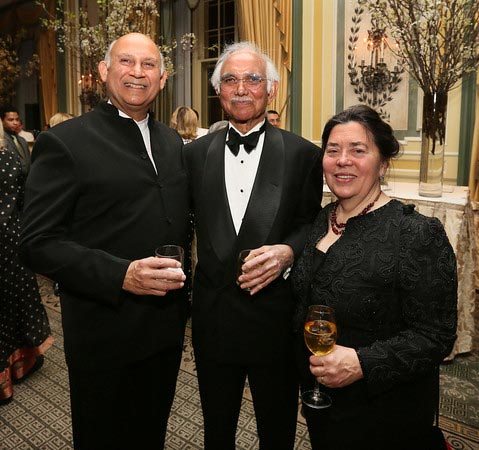 Tarik Currimbhoy, Natvar and Janet Bhavsar - (SnapsIndia)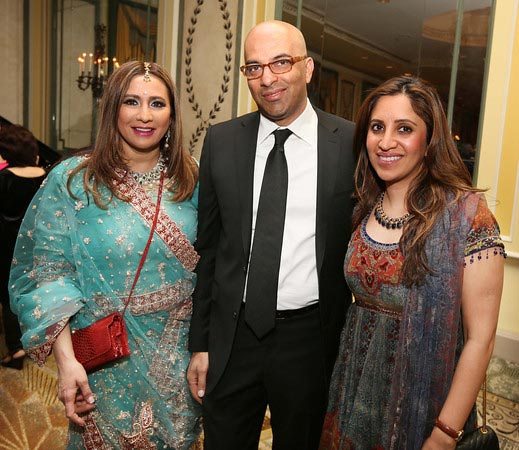 Meera Gandhi, Sam Bhatia and Amrita Singh - (SnapsIndia)
Joya Dass & Meera Gandhi - (Patrick McMullan)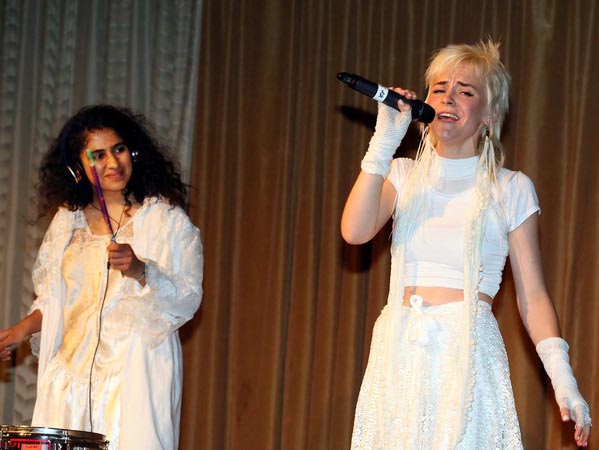 Kiran Gandhi and Lara Anderson - (SnapsIndia)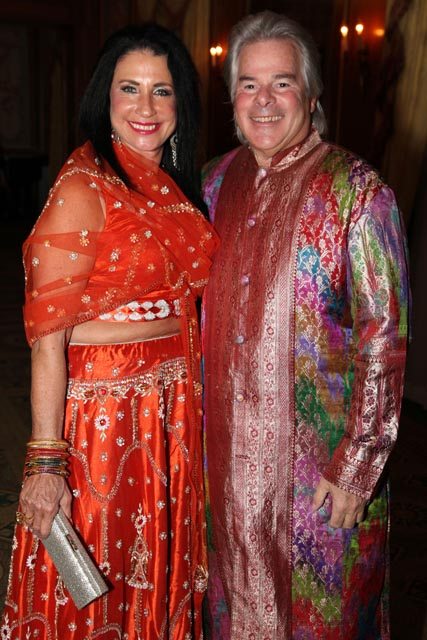 Donna and Dick Soloway - (Patrick McMullan)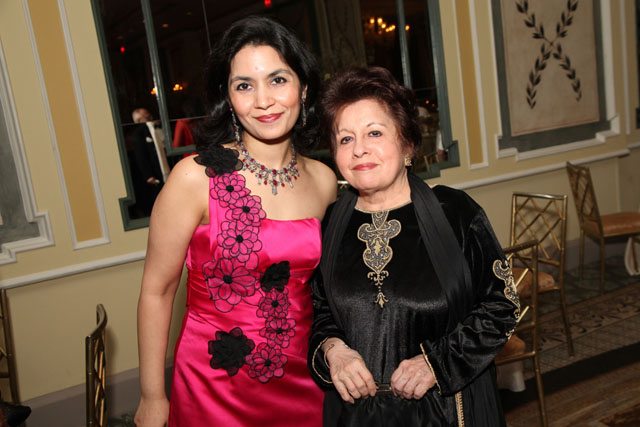 Jyoti Singhvi and Lavina Melwani - (Patrick McMullan)